Pool Remodeling: What to do and Why You Should Do It
There are days that you might find yourself so busy that you barely have time to relax. If you run into these days more habitually, probably you need to have a long-hour soak in your swimming pool to refresh your body and mind.
Considerably, we all know how swimming pool offers an amazing ability to cool us down on hot summer. And how it invigorates or rejuvenates our deeper senses.
Moreover, they are greatly used as an outdoor setting for any party hosted in your homes where your friends and families get to enjoy.
That is why having a swimming pool is a no joke thing. You must invest time, money and effort to make it realistic.
On a different contrast, there would be times that we may feel a bit displeased about the look and consistency of our pools. We feel like its design and outlook is already outdated.
But you cannot just live with it so we opt to seek out for repair or a more complex technique – remodeling or renovating.
How to know when it's time to renovate?
There are hundreds of reasons why there is a need to remodel your pool. But basically, sooner or later each pool really needs to undergo renovation, even if it's a minor or major cause.
Here are lists of some complicated reasons to know when it's time for a makeover.
1. Leak. This is a major problem that you should pay attention to. If you ever noticed why there is an immense drop-off of water level then that's already an alarming sign.
2. Old system. There is a tendency that as pool lasts longer its essential mechanical equipment needs to be refreshed. You need to refurbish your pump, filter and plumbing to function it appropriately.
3. Out of trend. Perhaps you have installed your pool years ago and its design is already out of trend. It's about time that you should meet your needs and bring up those contemporary standards.
4. Worn out materials. Because of its consistent use in the past years its tiles, decking, lightings are worn down or no longer conventional.
5. Dry Ambiance. Maybe this time you have allotted greater budget than the last time you installed it where you lack some features and other services. Try to add some fun and stimulating features to make it more enjoyable.
6. Accommodation. You may have a problem in hosting special occasions where you cannot hold the number of guests because of your small pool. Or can be that you're children are getting more excited to use this area often and you're getting worried for their safety.
When is the right time to remodel?
Doing remodel and renovation can cause frustrations and headaches when not done properly or planned accordingly. So before you consult a contractor you must know when the perfect timing is.
So when is really the perfect timing? It is advised to have remodeling during autumn or winter. But why is this so? Think of it, spring and summer are the usual period of time that we love the idea of swimming.
It is the time where everyone wants their pool ready for diving and splashing.
Just imagine if you do the remodeling on this period, pretty sure you're kids will be disappointed! And they say that pool companies are more occupied during spring and summer so it is impossible to get a good deal.
What are the common renovations done?
Pool renovation can be done is numerous forms. It depends on what you want or what you suggest to your contractor.
The lists below are some on the possible things you want to consider.
1. Spa Area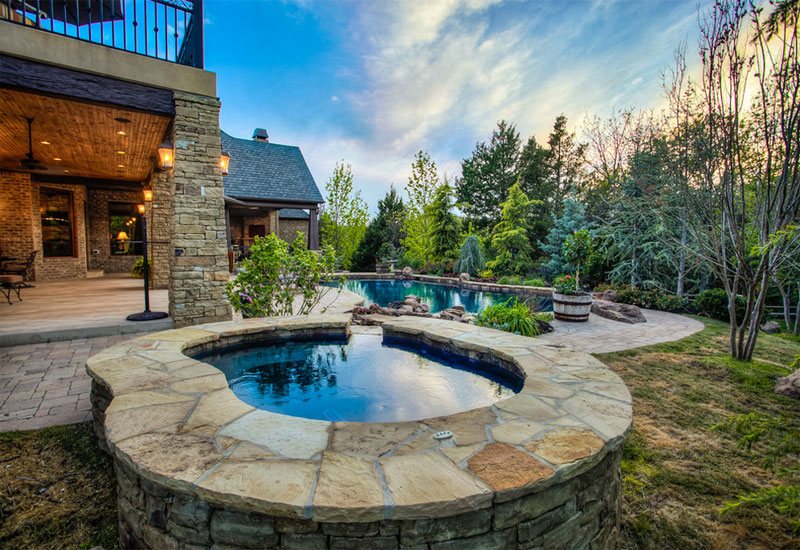 One thing that would enhance the beauty of your pool area is by adding a spa. At the same time it will surely give you a therapeutic benefit.
2. Shape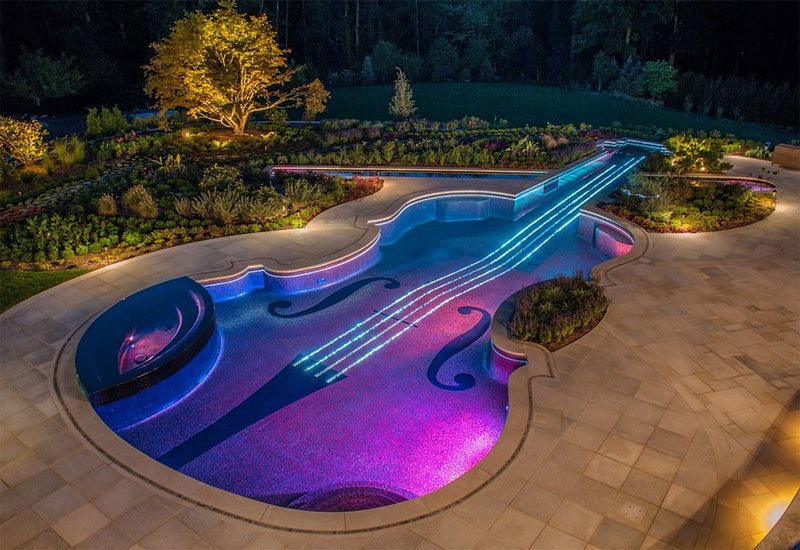 Think outside the box! You must think of shapes that are attractive to the eyes which can move your eagerness to dip your body under the water.
3. Mosaic tiles
Customize the floor of your pool by designing it with mosaic tiles that comes in different color and shapes. It would display a very striking image when looking from above.
4. Water feature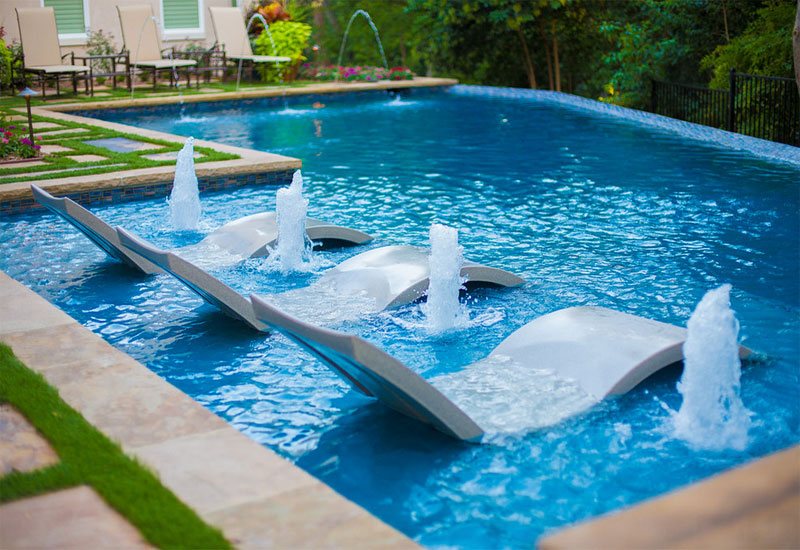 A couple of water features stray your pool away from being boring or dry. This can even turn your pools into somewhat magical.
5. Waterfall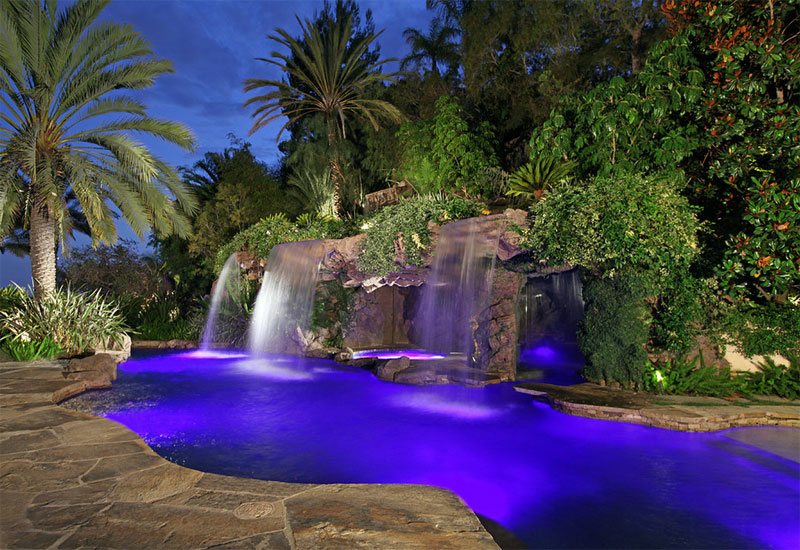 A waterfall constructed in a form of rocks is a dramatic and inviting addition to your pool. It can even make you feel relaxing when listening to the flowing water.
6. Pool Slide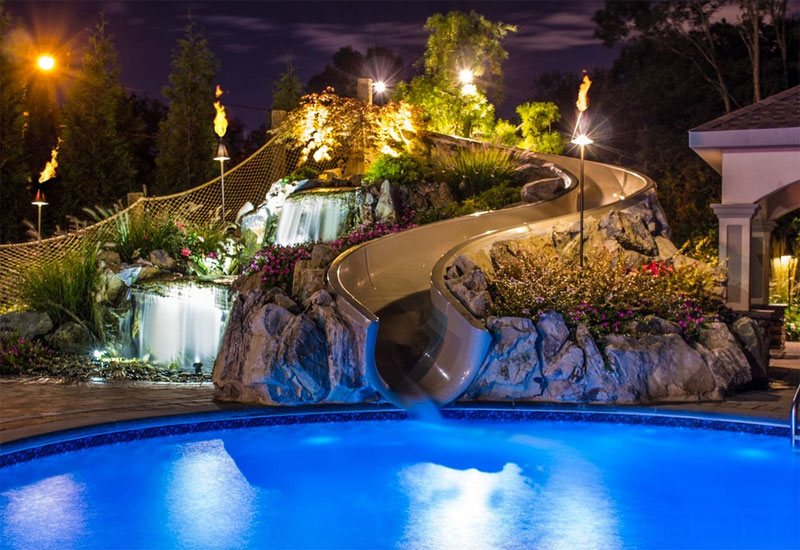 Splashing inside the pool would be more effective and fun when there is a slide. Surely kids will be the first one to appreciate it purpose. But of course adults will undeniably enjoy it too!
7. Fire pit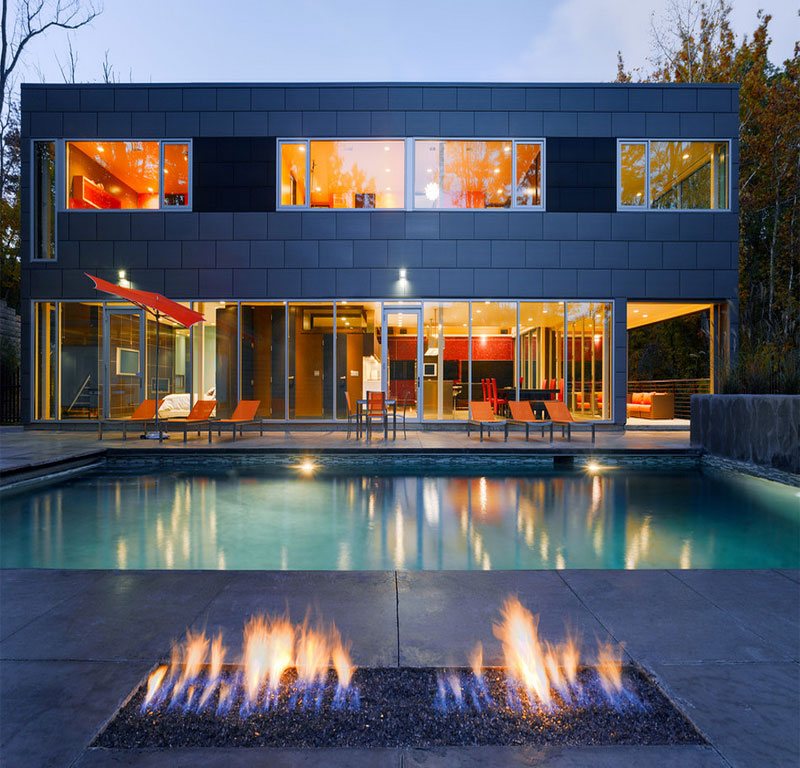 Fire pit can serve two purposes for your swimming pool. First, it intentionally augments the aesthetic outlook of your area. Second, it gives off heat that keep you warm in times that you are wrapped with coldness.
8. Sun shelf.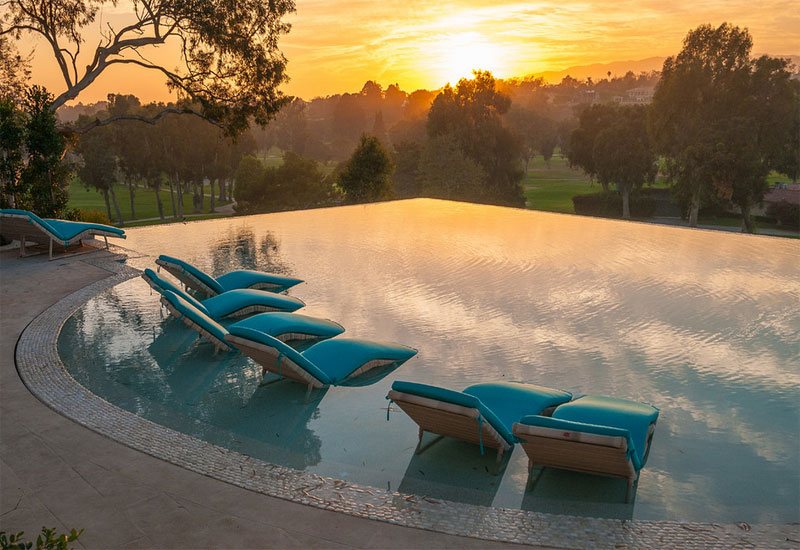 Sun shelf is an elevated floor inside the pool. It is a perfect addition for kids who do not know to swim yet, where they can still enjoy the coolness of water. Or it can even be a floor where moms can place the lounge chair.
9. Lighting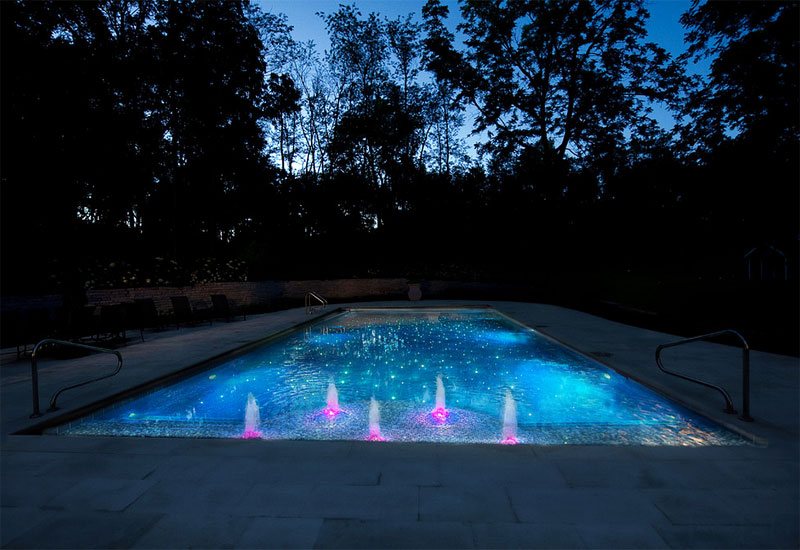 Don't you know that pools are more beautiful at night? Its beauty will glow effortlessly when planned well with glowing lights. Therefore, you should imagine what radiance you would want for your pool.
10. Decking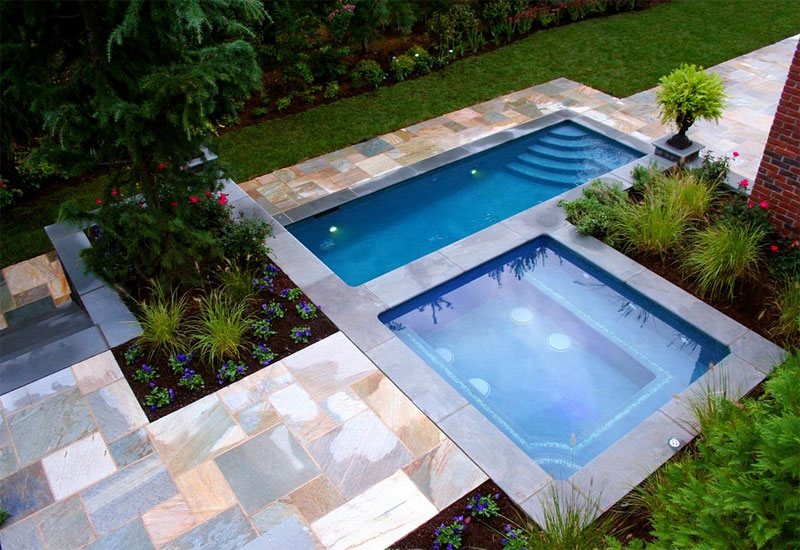 This one is an important thing for your swimming pool. Aside from the fact that it serves to be important flooring above your pool, this thing completes the look of your swimming pool.
What will be the benefits after the renovation?
1. Safety. I think this would be the primary consideration of everyone. Of course you would feel secured to swim when you know in yourself that everything around you functions well because it is updated and new.
2. Saves money. You must be aware that installing swimming pool is an expensive investment. But doing renovation can be much cheaper in a sense that you are just basically replacing or fixing what you already have. And by doing this you are lessening the cost of your future maintenance.
3. Extending lifespan of your pool. Conceivably the greatest benefit that your pool can get is the expansion of the lifespan. It is just the same as "when you allow a healthy living in your body system you are definitely adding years into your life".
4. Energy efficient. When you make sure that the system of your pool like the pump, heater, filtration system, etc works properly then in this way it controls and limits the consumption of energy.
Conclusion
Ideally, remodeling or renovating is not a DIY task. It is a specialty which takes experience and complete knowledge. To ensure proper installation you must seek out help from experienced contractors. This is also a great technique to save money.
So what are your plans and moves? What are the things that is limiting you to remodel your swimming pool? Do you already have any contractors to work on it or you will just DIY everything?